By Cariana Morales and Erik Stapel
With the ongoing economic crisis of COVID-19, there has perhaps been no more important time to invest in the Southeast. At Valor, we believe that the Southeast is an overlooked region with well-priced, emerging trailblazers that are paving the future with their solutions. We are unique in our thesis, as most venture capitalists are drawn towards more traditional innovation hubs and later-stage companies.
Our latest research quantifies the opportunity of investing in seed-stage founders in the Southeast: a $1.8B annual seed funding gap. 
First financing trends impact the Southeast.
First, a little background . . . The first equity check, which Valor focuses on as a leading seed investor, stimulates growth and builds the foundation for startups to continue to future funding rounds. Although venture capital has been on the rise since 2006 both in terms of deal value and deal count, first financing activity has not seen considerable growth since 2014. This stagnation compared to the increase in overall venture capital deal value means that first financing activity is increasingly rare–but no less lucrative.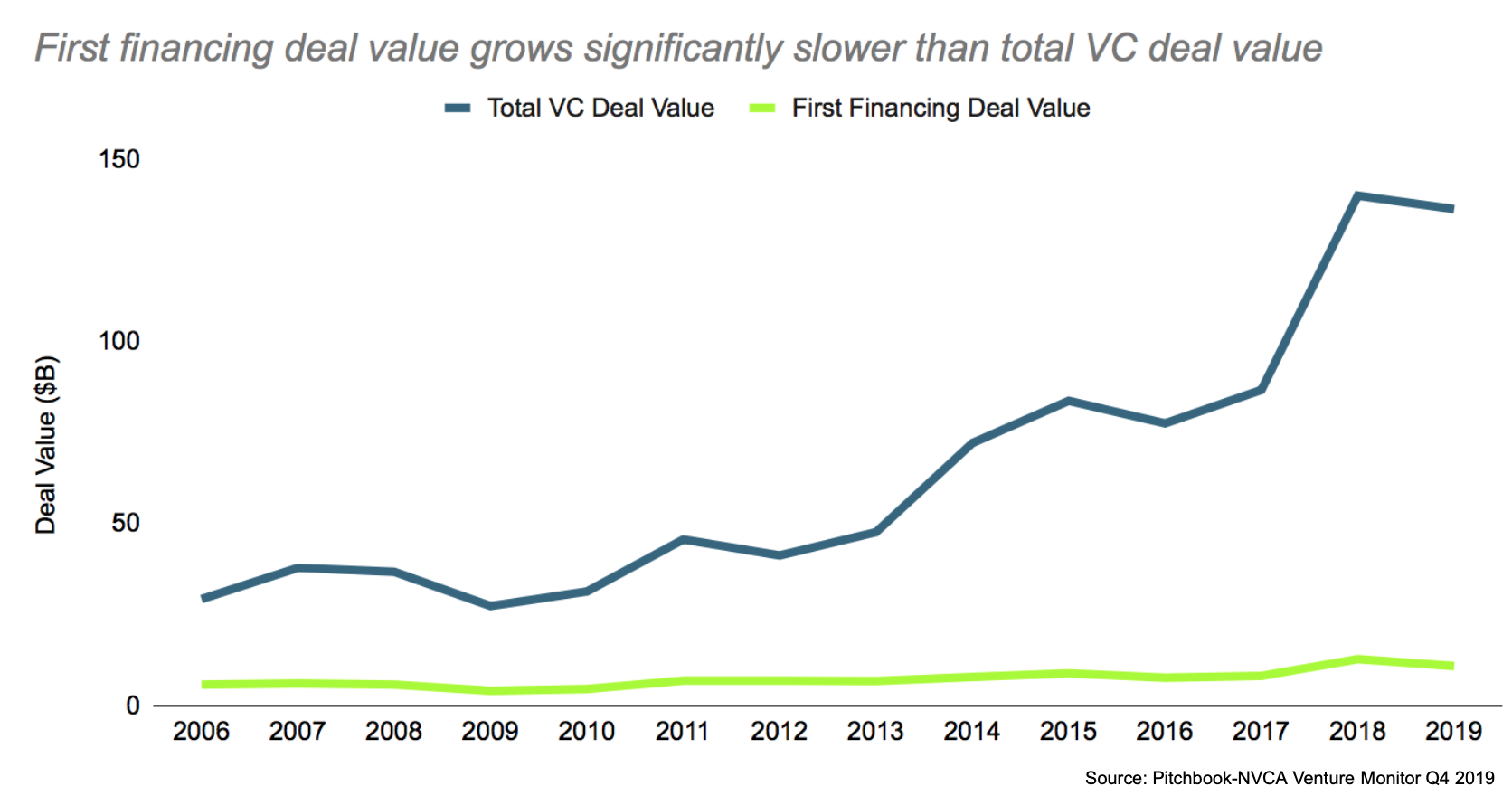 Now consider the Southeast, which has 38% of the US population — 125 million residents. Therefore,it follows it has a large number of founders (and is especially vulnerable to stagnant first financings). Compounding the opportunity for investors in this region, Southeast receives disproportionately less venture capital dollars than the Pacific and Northeast regions. From 2000-2018, the Southeast consistently had access to less than 12% of all venture capital dollars. This leads to a significant seed funding opportunity.
The seed funding opportunity gap in the Southeast is ~$1.8B per year. 
By comparing the Crunchbase database of startups to FactSet First Financing data between 2008-2019 and assigning a funding average to this delta, Valor associates discovered the total seed funding gap amounts to $20 billion and 2000+ startups during this time period.
This equates to an average annual gap of $1.8 billion. While the majority of seed-stage venture capital dollars were allocated elsewhere in the United States during this time period, $20 billion worth of innovation in the Southeast was underfunded.
We invite your thoughts and comments on this opportunity and hope you'll join us investing in one of the strongest rising entrepreneurial ecosystems in the world–the Southeast.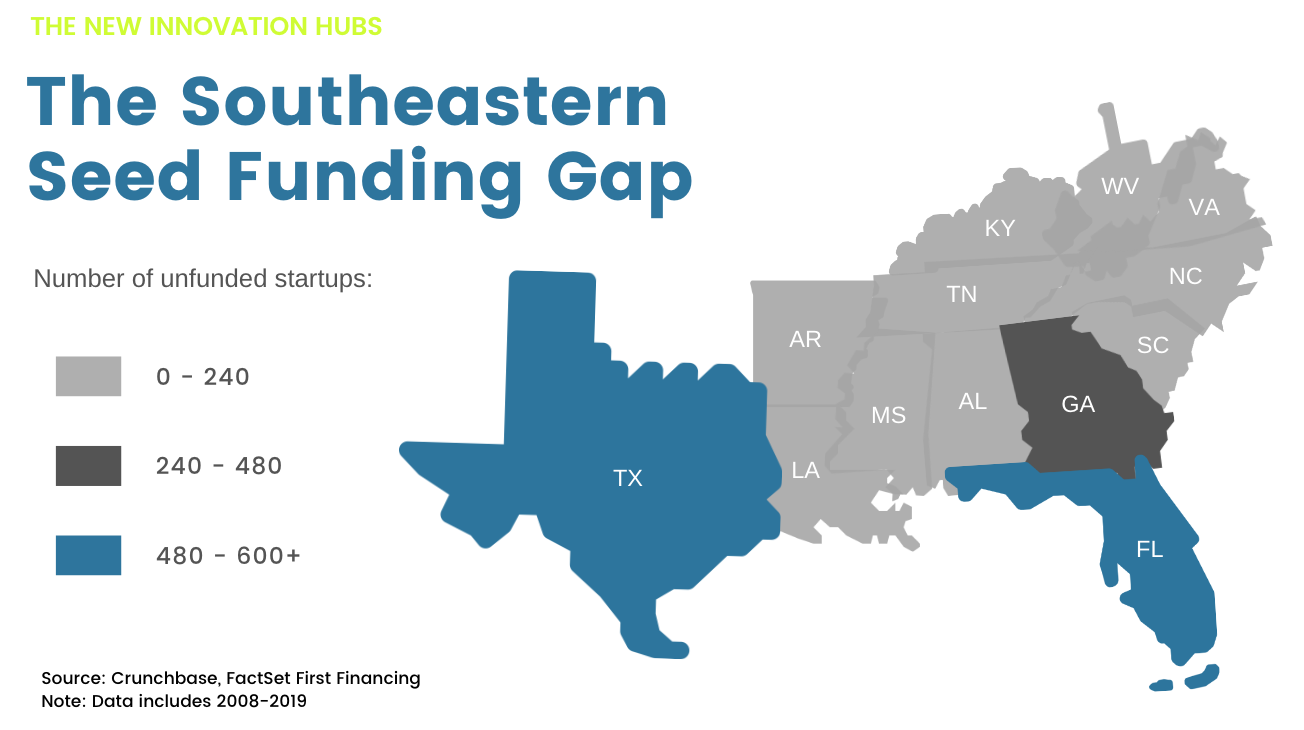 Click here to download full report.
Sources:
Kauffman Fellows, "Median Startup Valuations Are Up to 32% Higher in the Pacific and Northeast Regions," Kauffman Fellows, April 3, 2020.

"Q4 2019 PitchBook-NVCA Venture Monitor," PitchBook, accessed April 9, 2020.
Erin Duffin, "U.S. Fortune 500 Companies 2019, by State," Statista, November 8, 2019.
"Q1 2020 PitchBook-NVCA Venture Monitor," PitchBook, April 13, 2020.
US Census Bureau. "2019 National and State Population Estimates." The United States Census Bureau, December 30, 2019.