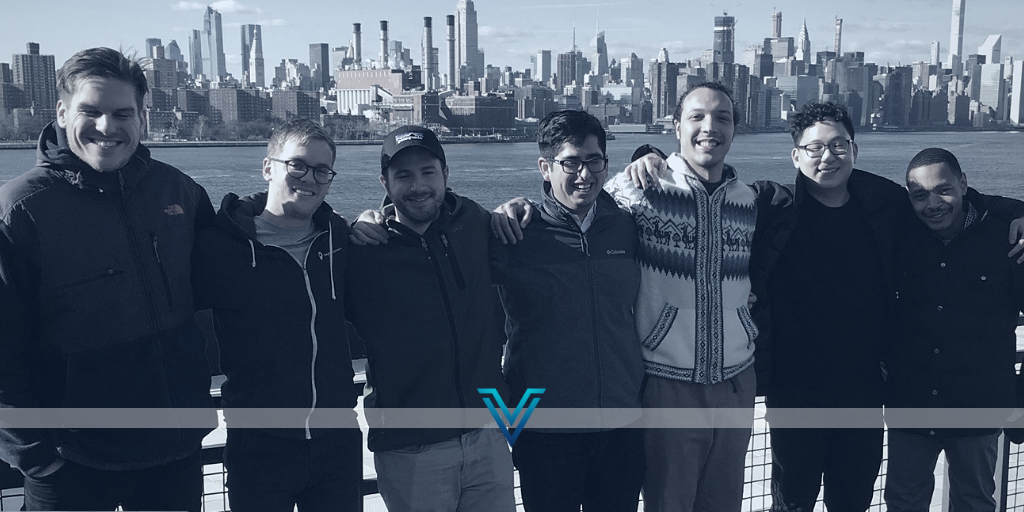 Valor is excited to announce our investment in the seed equity round of MapMyCustomers.
"Valor invested because MapMyCustomers has a unique approach to solving one of the biggest pains–quality sales time with customers. It's being created by an innovative team that lives the mission–never satisfied, always curious, and continually hungry," says Valor General Partner Lisa Calhoun.
"As a major value-add investor, Valor is going to be a key partner in helping us build a diverse team that is able to out-compete the market," says Matt Sniff, founder. "They're going to directly help us push MapMyCustomers into the hands of the many enterprises that stand to benefit from a disruptive field sales productivity platform. They're going to make sure we're focused on solving for the customer. We're very excited to be partnering with Valor."
As we got to know them during the diligence process, here are some of the big ideas we enjoyed sharing, debating and are excited about backing alongside co-investors including Las Olas VC and Co-Founders Capital.
Transforming the sales stack
As you know, the "sales stack" is maturing rapidly. Hundreds of startups are working on problems like making your landing page better, pushing for sales team timing optimization, precision-scripting your emails, driving traffic through ad platforms, automating your call queue, robot-writing your social media, teaching chatbots to sell (a long time coming, that) and recording  the rushed conversations people have with sales and customer support. Few startups are working on "the last mile"–the actual customer engagement face-to-face rather than digitally.
Large, valuable market
It's no surprise the booming CRM market just took over databases as the largest single software market in the world last year. It's on track for $80 billion in annual sales by 2025.
Many software approaches to enhancing the sales stack will deliver incremental results. Email was inspiring as a new sales engagement tool in the late 90s–almost everything else is incremental. Texting is incredible this decade in the sales arsenal–almost everything else, incremental. Despite automation, many B2B sales are still driven at the initial stage by people. This is particularly true in some of the largest industries in the world, like automotive, healthcare and pharma, oil and gas, and utilities.
There hasn't been a game-changing innovation in face to face sales yet.
Over 30,000 downloads in 55 countries show MapMyCustomers might just be it.  Their team is relentlessly solving to optimize facetime. MapMyCustomers is the only sales execution platform purpose-built for the mobile sales team.
Roots in Raleigh, North Carolina
"Our goal is to become the all-in-one, go-to solution for field sales, much like ServiceTitan has done for field service," says Matt Sniff, founder. "Our filters allow you to filter data according to groups, date added, distance and every other field you find in your CRM. This helps you easily micro-target customers and breakdown exactly where your key customers are compared to your prospects."
The insights that informed the first build came directly from the founder, Matt Sniff's, background. His father, a field sales leader, raised him on stories of adventures from the field. When Matt cut his teeth as a developer, his first product was a mapping tool to help his dad sell more efficiently.  When MapMyCustomers sales cleared $100K ARR, Matt quit his day job as an engineer at Silicon Valley unicorn Climate Corp, reached out to his room-mate Luis Davila, and the two started building full time. Since then, they've been bringing on specific talent to scale, including offshore engineering in India and opening an executive office in New York. There, AJ Joseph joined the team, bringing  12 years SaaS sales experience, much of it in early-stage startups building out the initial sales team. Valor appreciates the early racial diversity on the team and looks forward to helping this team grow gender diversity, too, with support from our recruiting platform.
Hypergrowth market response
The early market response from customers like Yelp, Cisco, Novartis has led to triple-digit sales growth as well as tripling deal size in the last year. One of the trends in their customer growth that especially attracted us was the growing enterprise licenses the company is executing—a perfect fit for Valor's Innovation Council.
MapMyCustomers and the Valor platform for B2b scale
Valor invested in Matt and his team for several reasons. Their roots in the Southeast put them squarely in our backyard. Their sales growth neatly triggered our hypergrowth thesis. The fastest growing segment of their customer base—enterprise customers—is a perfect fit with our Innovation Council's appetite for innovative ways to drive efficiency. Their racially diverse core team (Hispanic, African American, Caucasian) and hiring practices put them among the top startups in the region, and we see our recruiting platform relationship with Women Who Code can add value as they tackle gender diversity this year.
On the core product, we've seen the research that most sales reps who use mobile CRMS achieve their sales quotes (only 22% of those who use nonmobile do). Half of the companies spending on CRM plan to invest in better customer experience with sales, something MapMyCustomers excels in. As enterprise looks at AI, chatbots, and better data to improve CX and sales at the same time, MapMyCustomers strikes the right balance, driving bottom line revenue quickly after implementation. Most customers see clear results in the first 30 days. Some of the largest sectors of the U.S. economy—healthcare, automotive, manufacturing, and construction—rely heavily on field sales operations. Growing the beachheads this team already has in these industries, which are also key industries in the Southeast, make for exciting times ahead.