Valor Invests in The Gathering Spot's Community Experience Platform
When the Gathering Spot opened its doors in 2016 after a friends and family round, founders Ryan Wilson (Atlanta via Arkansas) and TK Petersen (U.S Virgin Islands – St. Croix)  weren't sure what would happen next. Their first investor was Ryan's first boss from the call center where he worked in high school. His second investor was his father. Since 2016, TGS has catapulted from a beautiful shell to a living showcase of community earning national headlines in Bloomberg Businessweek, Forbes, Inc., Black Entrepreneur, Ebony, and USA Today.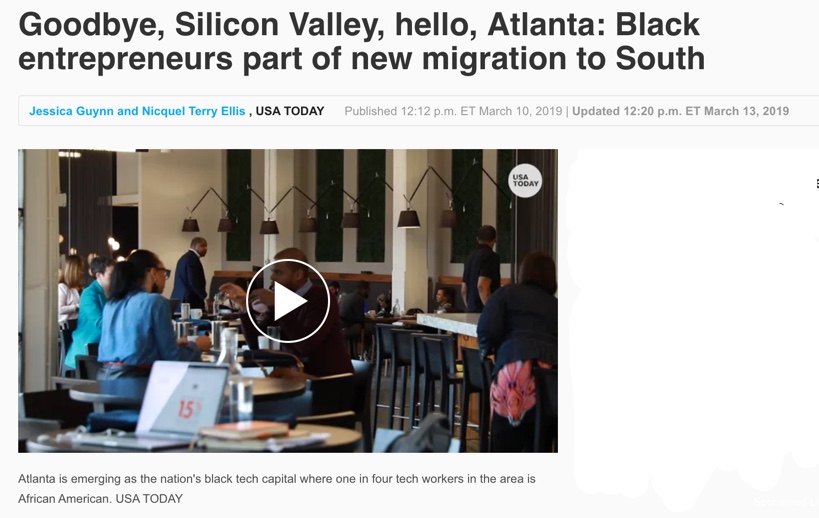 It's hosted events for companies like Delta, Netflix and Google, for entertainers like T.I, Cardie B and Ludacris, and for political leaders like Stacey Abrams and Andrew Young.
"Atlanta has a distinct history of driving cultural transformation. Valor invested in The Gathering Spot's early success in creating a modern cultural medium," said Lisa Calhoun, Valor Ventures GP. "We're excited about investing to fuel their continued growth in the digital as well as physical realm."
"The Gathering Spot chose Valor Ventures as our first venture capital investor," says Ryan Wilson, co-founder. "Valor is the type of firm that takes the time to truly understand your business and work with you to help it grow. As we enter this new phase of growth we couldn't be more excited to work with them, as we know this is the type of firm that will help us achieve our goals."

Catalyzing the experience economy through community
The Gathering Spot's growth past a thousand paying members,  hundreds of corporate and celebrity relationships, and over 4,000 events happened in under three years. They achieved several million in recurring revenue and field a team of 80 to grow their unique platform to catalyze the community through experiences digital and physical:
The membership clubs, which feature co-working, full-service restaurant and bar and provide a compelling moat to pure digital community competitors;

The Gather daily newsbrief, which takes advertising and is available to the public. "We are really excited about the future of The Gather," says TK. "We've always believed that it is important to connect with our membership community digitally and this platform allows us to present the club's unique point of view beyond our walls and expand our reach to millions of people."

Daily events–many of which sell tickets to non-members;

Festivals, including their first acquisition, A3C, a music, tech and cultural conference in Atlanta with over 30,000 attendees, 1,000 artists and 300 speakers. "It has the opportunity to be that Atlanta hallmark event everyone has to come to," says Ryan.
The early scale of The Gathering Spot suggests it is far more than just a successful club franchise, and more of a true media brand. With daily emails, daily events, and a synergy unique to its membership, it feels like what the founders name it–a movement. As the home of Turner, CNN, Tyler Perry and Martin Luther King, Atlanta provides roots in media and cultural iconography the two founders are drawing from thoughtfully.  Future locations, including LA and DC, also have legacies to ground their expanding culture.
 Valor noted the media acquisitions market is in unprecedented acquisitions spree driven by how disintermediating the purely digital space has become. For example, just in 2018, there were over 300 billion in media acquisitions, including AT&T acquired Time Warner for $85.4 billion; Disney acquire 21st Century Fox for $71.3 billion; Broadcom agreeing to buy CA; ATT&T acquiring AppNexus; The Salesforce founder Marc Benioff and his wife Lynne Benioff buying Time Magazine, and more.
Connected community platform for urban innovators
The Gathering Spot stands out in its competitive cohort of clubs-as-curated for the new urban upwardly mobile millennial. Other companies like TGS include the Riveter, which raised $20 million for women's co-working, and The Wing, which has raised just at $117 million and includes investors like Sequoia, Upfront and WeWork. Here's Valor's list of over 80 coworking companies across the globe who've raised over 500K.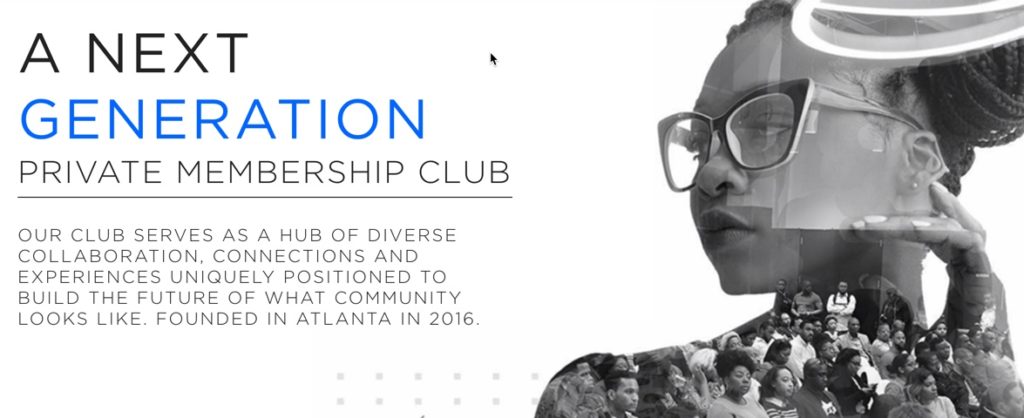 Valor looks forward to supporting Ryan and TK on their adventure ahead, as they scale their movement to new cities and weave it together with a compelling digital platform.