Meet Valor Portfolio Companies Innovating in GenAI 
Breakthrough generative AI is helping enterprise and B2B clients solve a myriad of problems. GenAI applications have carved out an influential niche, transforming industries and altering traditional workflows. The South is establishing its presence as a producer of transformational, AI-driven startups. Below, we'll explore three pioneering Valor portfolio companies building at the frontier of generative AI.
1. Allelica: Life-saving Genomics AI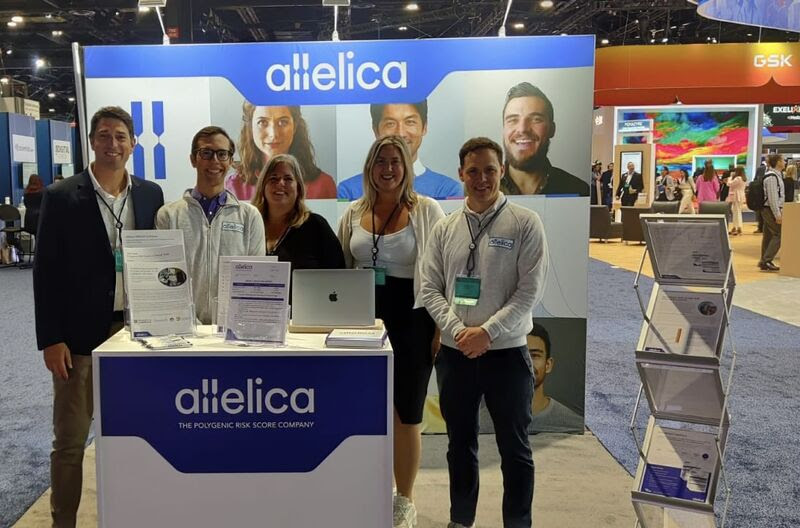 How likely are you likely to have a heart attack? Or get a particular cancer? It's tough to predict, and that's where Allelica comes in. Their polygenic risk score algorithms help healthcare teams categorize an individual's risk and thus choose the right treatment solution. Allelica is a pure genomics SaaS model. It has six-figure ARR enterprise customers in personalized medicine like Illumina, PacBio, and Invitae, is well into a few million of recurring ARR, and is a pace-setter in year-over-year revenue growth. We're looking for the right Series A lead for this transformational company's next phase of pace-setting growth.
Learn more:
Follow Allelica on LinkedIn for news
Contact board director Gary Peat for more background on the next round.
2. Sho.AI: The AI For Global Marketing and Sales Teams: Meet Sho
This photo is CEO Sho Rust of Sho.AI in one of Valor's conference rooms. He's on Zoom with a Fortune 100 leadership team across 3 continents.
Sho.AI takes the productivity of a company's current global brand team and makes them more competitive by streamlining complex workflows. It is a 10X over current processes.
The Sho.AI augmentation platform enforces brand rules and guidelines while speeding up content generation and approvals. With several enterprise contracts in activation and a need to scale implementations globally, Sho is looking to open its A round soon.
Learn more:
Visit the Sho.AI web site and take a demo
Hear a podcast about the future of AI in content creation with CEO Sho Rust and Chris Do, global brand authority.
Contact board director Lisa Calhoun for more background on the next round.
3. Aetos: AI's Answer to Modern Building Management
Gone are the days when building management was merely about brick and mortar. Today, with the integration of advanced technology systems, from security to HVAC and beyond, managing facilities has become an intricate task. Aetos, an AI-infused B2B SaaS startup based in Atlanta, emerges as the solution for this modern challenge.
Founded by a team of experts from Georgia Tech, Aetos aims to enhance building management by intertwining AI with sustainability principles. The results? Improved safety measures, boosted job satisfaction, and significant reductions in overhead costs. Aetos has already caught the attention of enterprise customers like Cushman and Wakefield, Chevron, Portman, Zeller, CBRE, among other renowned Fortune 500 names. As they gear up to initiate their A round this quarter, Aetos is on the hunt for a lead investor well-versed in proptech.
Learn more:
Visit the AETOS web site and take a demo
Contact board director Robin Bienfait for more background on the next round.