Given the unprecedented coronavirus pandemic, our team wants to share our recent thoughts on the new realities.
We believe founders are those people with the DNA to thrive in change.
We have confidence that the entrepreneurs in our society are creating solutions, and that gives us tremendous hope and confidence in the long term. In addition, at Valor, we know our role is finding and supporting the best of the best of those founders, and we're grateful for that mandate. It matters more than ever.
We're proud of the agility of our portfolio founders this week:
Physician360 is leveraging its physician network for on-demand consults regarding corona. It's breathtaking to see how quickly founder and CEO Angela Fusaro has rallied her team around helping on the front lines. She posted on LinkedIn,  "

Are you a licensed physician or APP and want to be a part of ending a pandemic? Since

Physician 360

is offering COVID19 screening and anticipates offering testing in the coming weeks, we are ramping up our clinical coverage. We will cover your med mal and can get you credentialed and on the platform in ~72 hours. Please ping me if you know anyone who might be interested!"
Rented.com, whose customers are vacation rental managers, published a guide for rental managers for corona.
MapMyCustomers, the sales infrastructure for companies with sales routes, released their Top CRMs for Medical Sales Reps. With so many companies suddenly shifted to an all "work from home" force, this software equips your newly remote team to find and support customers around you. Extremely useful in the new realities.
Many people are working from home, yet many have no room at home to work from. That made The Gathering Spot more in demand than ever last week–and that meant they doubled their cleaning staff. CEO and co-founder Ryan Wilson took a break to spend time with our program, The Atlanta Startup Podcast, and shared their on-demand content business, TGS Connects, is growing fast as people stranded in home offices, or with children home from school, look for localized content relevant to their lives.
To quote Warren Buffet, "Great investment opportunities come around when excellent companies are surrounded by unusual circumstances that cause the stock to be misappraised."
There's a lot of that going around, which means we're in an opportunity-rich market. Startups are unable to fundraise as easily in venture capital markets with network density like San Francisco and New York.  Many startup community events are canceled across the country–here too of course–and this is changing the investing dynamic. It's making network-dense fundraising markets less advantageous than they were a week ago which means all venture firms are suddenly competing in the digital wild. Fancy offices, jet planes, and other physical infrastructure aren't as relevant now–founder centricity is.
Our is an industry that clings to its handshakes, its meetups, and its face-to-face relationships. The next few weeks will make those traditions relics. We're grateful Valor is lean and agile.
We've taken the silver lining in this current situation to invite founders to pitch us via Valor's Virtual Pitchfest 2020. We held our first virtual last week, with several rounds and our whole team attending. How did it feel? Honestly, great. With a few tweaks and some continued refinement, this seems like a process we'll be keeping no matter what. With our digital infrastructure for remote meetings already in place, and with founders not traveling to startup conferences and pitch events, we are noticing we are meeting more quality entrepreneurs than we could in the traditional "face to face" environment.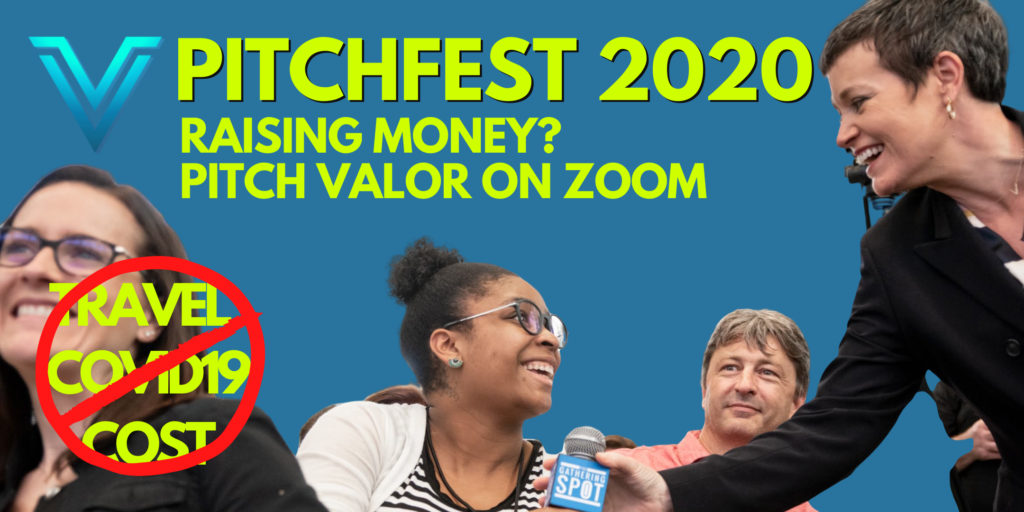 We project public markets will remain in a place of sustained volatility for a time. Valor is compelled and encouraged by the opportunities in front of us right now. We're working hard on a healthy, prosperous and positive 2020. Our focus and our inspiration remains supporting the founders that make that possible.